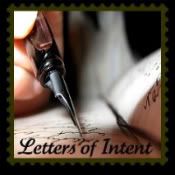 Dear Dr. Seuss,
Thank you so much for writing kids books that are insanely long and beloved by my two year old. Thank you for making those books rhyme is weird ways, helping me to sound like a total and complete idiot while I'm reading them.
And most of all, in your book,
One Fish, Two Fish, Red Fish, Blue Fish
, thank you so much for coming up with "the one hump wump" on which the little boy in the story rides. Really, thank you for this invention because my two year old thinks it's marvelous. In fact, he thinks it's so wonderful he has begun jumping on the dog's back declaring that he is riding his own one-hump wump. But at least that's in the privacy of our own home where we can usher him away from his "wump" and find him something more appropriate to ride like, say, a bike. I suppose you couldn't find anything fun that ryhmes with bike? I know; the words hump and wump are insanely hilarious.
But your wump idea doesn't stay contained in our home, dear Dr. Suess. No, no, no. Our dear toddler has an amazing memory and imagination, and he takes both of them with us everywhere we go. In fact, Dr. Seuss, while we were at the chiropractor, I felt a rather large, rather dense and rather heavy body crawl on top of mine while I was face down with my head in hole on the chiropractic table. And Dr. Seuss, I know you have a great imagination yourself, but I doubt you never would have imagined that my two year old would have taken inspiration from your book and announced to our chiropractor, who had momentarily turned her back to me in an attempt to console the baby mid adjustment, that he was riding his new one-wump hump. "Your what?" she asked, apparently confused.
"My one-hump wump," he exclaimed.
"Umm, honey," I said. "Mommy is not a one-hump wump; mommy is a mommy. Please get down."
[Insert awkward silence]
Thank you, Dr. Seuss, for allowing me to educate our chiropractor about one-hump wumps and assuring her that it was found in your beloved book and that my toddler was not growing up in some strange, highly odd household. Really, thanks for that.
Sincerely,
Your number one "wump"
Need to get something off your chest and write your own letter? Link up at
FourSons
and then read everyone elses' letters.