Yes, I know I'm three days late writing these letters, but I had Thanksgiving and the following weekend with which to deal.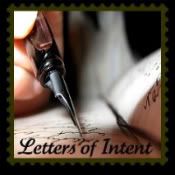 Dear hubby,
Oh, honey, I know you take very seriously your role as our family financial manager. And I appreciate it. Without you, I'd still be using the money management plan where I keep every single penny I've ever earned in my checking account and use only cash to buy the things I so desperately need. And I would never spend any money on anything other than groceries, bills, baby carriers and chai tea lattes with a side of pumpkin spice muffins. So, for you, I'm grateful. Really. I now know the beauty of investments and earning interest.
But sometimes, dear hubby, I think your frugality has gone a little far. And your frugality, dear, is why you will only see about seven out of your hundred or so Christmas ornaments from your childhood on our tree this year.
You see, when our toddler and I were hanging the ornaments this morning from the box of all of my old Christmas ornaments and our family ones, a funny thing happened: a branch simply snapped off as Gabe tried to hang the family pickle ornament on the tree.
I assured him it was OK, that he did not break the tree and that he should pick a new branch. He did, and it was successful. That time.
When he tried hanging his firetruck ornament, another branch snapped off.
The toddler looked at me wide-eyed, his face full of shock.
"Look, mommy, I break tree AGAIN not on purpose!"
Again, I comforted him and told him I knew he was being careful.
That's when we began hanging only the light ornaments. But it didn't seem to matter.
Branches kept snapping off even when we just slightly rearranged them to help our tree look fuller.
So finally, we picked about seven of the old ornaments you accumulated while growing up that were our favorites and called it a day. After all, we wanted to have a tree left instead of just a pole and some scattered renegade branches when we finished decorating. Oh, and we had to pick only the light ones, you know, so don't expect any of those fancy schmancy Star Wars ornaments that light up and weigh five pounds each to be on the tree. Because it just ain't gonna happen.
We're lucky that the tree is still standing and isn't just a pile of sad plastic branches on the floor. Like this.
Maybe this year when I urge you to buy a new tree after the holiday passes and most trees are marked down 80 percent on clearance, you'll fork out the $40 it takes to buy a new tree thats branches are not so worn and brittle that they snap off if you sneeze within five feet of the thing. Because, dear hubs, this tree is eight years old,
and
it was the Wal Mart special.
Trust me, this one isn't going to make through next Christmas season; we'll be lucky if it stands through this one. And don't be surprised if you find my trying to somehow twist the snapped off branches around the ones that are miraculously still attached in an attempt to salvage the the tree this year.
Sincerely,
Your crafty wife
P.S. Remember how you made fun of my little tree from college?
You know, the one you made fun of by calling it the Charlie Brown Christmas tree? Well, I actually think it's looking better than the one in our living room.
Just saying.
Maybe we should pile the presents under that one.
Need to get something off your chest and write your own letter? Link up at
FourSons
and then read everyone elses' letters.