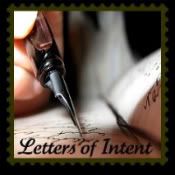 Dear Jesus,
I owe you a heartfelt appology. During this Advent season I've gotten tangled in the messy strand of Christmas lights again.
I know I swore last year just before Thanksgiving to give my heart a makeover and never again let stuff become more important than our Savoir, but it seems I've let myself go down that long and winding road this year. I have so many strands of lights I'm trying to string on the tree in preparation for Christmas-- a toddler, a baby, a husband, a buisness, friends, volunteering, church, gifting, wrapping, decorating -- that it's no wonder I tangled myself up so tightly that I've found myself completely bound. And the more I struggle to move, the tighter it seems I wrap myself.
I don't want to be stuck; please help me be still. Help me rest in You so that You can untangle me. Because we see how great of a job I've been doing on my own.
Every year when I read the Christmas story in the book of Luke, I marvel at how You, our King, were born in a manger -- such an unfit place for someone so important. I cannot believe no one knew who You were. I cannot believe anyone allowed our Savoir to be born in a manger. I always come down hard in my heart on the inn keepers who turned away a very pregnant woman about to give birth to our Savoir -- they should have known!
But that's what I've done this Advent; I've put You back in the manager. And I should have known better. I do know better. So please help me keep you out of the manager this Christmas season and place You on the throne. Because that's where you belong all year ... and especially during a celebration of Your birth.
Happy birthday, Jesus.
I love you.
Hyacynth
Need to get something off your chest and write your own letter? Link up at
FourSons
and then read everyone elses' letters.