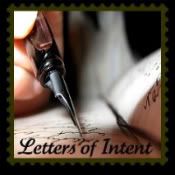 Dear husband,
Next time you decide to outfit the hotel shower with bathing necessities, I'd really appreciate it if you would make sure the bottle of conditioner you place next to the shampoo is NOT spelled L-O-T-I-O-N.
It utterly ruins the showering experience when one must wash her hair several times after applying the incognito conditioner. I know you didn't notice the nasty effects of conditioning your flowing locks with lotion, but let me tell you when you don't sport a military haircut, it stinks (literally) to say the least.
Love,
Your greasy wife
Head over to Julie's and link up if you'd like to write your own letters.