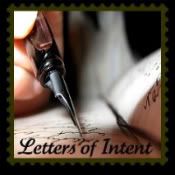 Dear Darling 2.5 Year Old,
I know there are a lot of things that you don't quite understand yet; please be patient -- I'm doing my best to explain as you question. I know some things are completely mystifying to your 2.5 year-old-brain. And I appologize, I really do, for my serious lack of explanatory abilities. I know you think I'm totally crazy and totally wrong sometimes when I try to let you in on the many wonders of the world.
Like yesterday when you brought me my clear plastic dental retainer and inquisitively asked "Mommy, whose teeth are these?" And I tried really hard to explain that they weren't teeth rather it was a teeth holder for mommy's teeth? And, you know, you looked at me like I just told you Curious George was an elephant rather than a monkey or something equally absurd? And then you demanded me to open my mouth "right now!" and put my teeth back in because germs were going to get on them? And remember how you stomped your foot on the ground and crossed your arms in utter disbelief when I told you I only wear my retainer at night because didn't I know that if there was ever a time to wear my teeth it would be "during the day when we eats lunch and dinner?"
Yeah, I know you think I'm trying to pull one over on you, buddy. I know you think I'm secretly harboring information about how your teeth are actually removable, which would then preclude you from having to ever put your Elmo toothrbrush inside your mouth. But, I swear, my teeth are a permanent fixture in my mouth and will continue to be as long as I have the muscle power to apply toothpaste to my toothbrush and swish back and forth. Unfortunately, I cannot say the same about yours because I have to tackle you WWF style, pry open your little jaws and scrub those bad boys through the wailing and screaming and crying every.single.day.
Perhaps your goal is one day to have removable teeth? If that's the case, keep up with the brushing ban and trantruming whenever I pull out your toothbrush; you'll get your fake teeth, but they won't look like my retainer. And then, I guarentee, you won't be asking "Hey, whose teeth are these?". Because we'll know they are yours, you little anti-teeth-brushing-I'd-rather-make-mommy-tie-me-up-like-a-wild-hog-than-have-clean-teeth dear child.
Love,
Your flossing, brushing, real-teeth sporting mommy