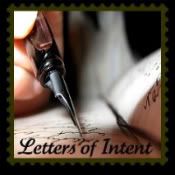 Dad,
I've never been so proud to be a fireman's daughter as I was during your wake and funeral (sentiments my sister first expressed). If only you could have seen the kind of send off your family and fellow firefighters gave you; it would have made you weep. Trust me. For a man who lived his life intent on respecting others and serving others, these days dedicated to you and your legacy, could not have paid a better tribute. Two firefighters stood guard at your casket the entire wake and funeral, switching every hour on the dot. Every Chicago Heights firefighter, dressed in their formal blue uniforms, hats, saluted you with white-gloved hands at the funeral during a procession of firefighters that seemed to never end. Even captains and chiefs from other cities came dressed in their fire best to bid you farewell. A police escort and engine no. 653, decorated in purple flowing drapery, paved a route for your final trip, taking you by your firehouse, station 3, where all of the firemen on duty stood along the street saluting you. I'll never forget the drivers who pulled their cars to the side of the road, removed their hats upon seeing the decorated fire truck and hearst. It was almost like the city stopped for a brief moment as we made our way to your final resting place. Even mom's police department sent an escort car for your funeral parade. Two hook and ladder trucks stretched their ladders out at the gates of the cemetery, made a bridge for you to pass under, and ambulances, firetrucks and emergency vehicles lined the narrow cemetery streets.
Firemen pipers serenaded your final steps to the tomb, and your fellow firefighters stood en masse behind your family and friends as we said goodbye and laid you to rest.
I know you, of all people, would understand why I just had to take pictures. You and your camcorder were attached at the eye for years. I needed to have these pictures, these physical reminders of the kind of man you were. I needed more than memories. I needed something I could show the boys as they get older to help tell stories about the kind of life you lived. I know my values and memories will help me share your legacy with them, but I needed them to see they were there, paying their respects, laying you to rest.
And I need my beautiful boys, your grand babies, to see that their grandfather was so respected and so loved by more people than only family.
I really wish you were reading this; I really wish you were here. I cannot believe it took your death to illuminate fully all the different aspects of your personality, your character, you whole self to me, to my childish mind. I'm left wondering don't we celebrate the living the way we celebrate the dead. I hope you knew how much people love you.
It hurts that you're not here. It hurts so much that my boys won't know your deep voice, calm voice like I know it, like I hear it my mind.
But as
Stephanie
so graciously reminded me, the alternative to the pain of having lost someone you love is never having had the chance to love them at all. I'm so glad I had the chance to love you.
Hyacynth
*Photos with date marks lovingly were taken by Pam Enright, my father's good friend and wife to fellow fireman, Frank. Comments are closed on this post. Thank you all so much for your love and support.