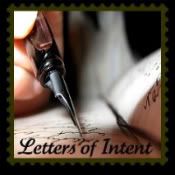 Dear neighbor,
I like you. I really do. You are nice, and you are courteous, and you are friendly. Also, your dog is really stinkin' cute.
BUT.
You are ruining my [currently non-existent] garden. Yeah, today when I saw the Green Grass Guy [or whoever he was] spraying your grass, well, I realized that he wasn't just watering it with water, rather he was dousing it with chemicals.
You can see how this will be a problem when I'm trying to grow ORGANIC vegetables and fruits in my garden that is conveniently situated downhill from your backyard. Which has been sprayed with CHEMICALS. You know, the kind that KILL you? Just to be clear.
I'm going to get my non-sprayed, unpesticided plants and seeds tomorrow. And when I come back, I'm going to want my soil and stuff to be unsprayed and unpesticided, too, just so you know.
Green grass is overrated. A smattering of dandelions adds a bit of flavor and flair to the front yard. And those little cottony wisps provide hours of entertainment for my kids and my dog and thus more flair and flavor in the front yards of all our neighbors. Prairies are so totally in; manicured lawns are so 1990s suburbia.
So if you won't put a stop to this whole chemical spraying thing for reasons of health and wellness and, um, LIFE, perhaps you'll consider embracing a trend and hugging a tree [or a dandelion].
Yours truly,
Hyacynth
[the flower name is so totally worth it in this letter]
****
Dear 2.5 year old,
When you tell mommy that the elephant is in the tree, I cannot help but think it's code for something else; you know, like when people say "The crow flies at midnight!" You're a smart little guy, so I don't put this kind of coded-language talk above you. Granted, I should have known when I couldn't figure out said code, that it really was NOT code.
I should have realized that when you said "Mommy, the elephant is in the tree!" that you actually meant
the elephant was in the tree
. And that the tree was actually my living room lamp. And that when I reached up to turn on said lamp several hours later, an elephant would come raining down atop my head, screaming "Whoa! You know I can hear with these things!" [True story.] And that it would absolutely freak the crap out of me.
Love,
Mommy
****
Dear Geometry/Trig Teacher,
Remember when you told me that someday I'd need to know [fill in the blank]. Well, I didn't believe you.
Until today.
When we were trying to figure out how much organic mulch we'll need for our organic [currently in-planning stages] garden.
GROAN.
Sincerely,
Your worse student ever
****
Dear life,
You win. [But you best watch your back next week.]
Sincerely,
The high-school-math-drop-out me